The Poor Clares of Woodchester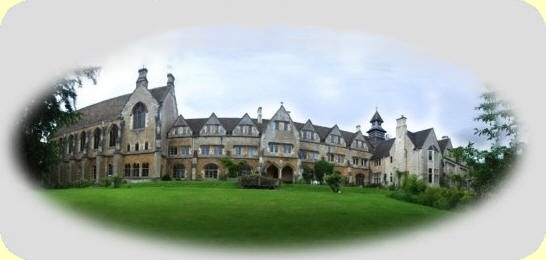 C'est en ces murs que Mary Miles séjourna de 1895 à 1901 en compagnie de sa soeur Gertrude. Dans le détail il y a sans doute eu quelques changements depuis mais l'essentiel existe toujours tel qu'il devait être au début du 20e siècle. C'est une chance d'avoir pu entrer en contact avec la Mère Abbesse quelques mois avant le départ de la communauté pour Lynton et l'abandon de Woodchester. Sans cette opportunité nous aurions sans doute éprouvé la perte de bien des éléments de mémoire. A cette occasion je tiens à remercier tout particulièrement Soeur Ruth qui m'a apporté tant d'aide bienveillante, parvenant même à "exhumer" les anciens registres de l'orphelinat afin d'y trouver la trace du passage de Mary.

Les Soeurs de Poor Clare étaient venues de France à l'époque de la Révolution. Il est logique de penser qu'elles ont continué à étudier et enseigner le français et par conséquent d'imaginer que Mary Miles aura bénéficié de cet enseignement d'où peut-être son choix en 1905 de venir en France comme gouvernnante.

It is inside those walls that Mary lived from 1895 to 1901 with her sister Gertrude. There have probably been minor changes since that time but the main of the building remains like it was at the beginning of the 20th century. I was very fortunate to

get

in touch with the Mother Abbess just a few months before the Community's departure for Lynton, leaving Woodchester. Most likely without this

oppor-tunity, precious information would

have been lost. On this occasion, I would like to particularly thank Sister Ruth who has always been so helpful, having even found the antique registers of the orphanage and the trace of Mary in them.

Since the Poor Clare Sisters had been expelled from their convents in the North of France at the time of the French Revolution, they probably continued learning and teaching French. By the way it would seem logical to imagine that Mary had benefited from this teaching, hence her fatal choice to come to France in November 1905.

Dans un orphelinat anglais, le dortoir des filles

In a British orphanage, the sleeping room of the girls
The Poor Clares

The Poor Clares, a Franciscan Order founded by St Francis of Assisi and St Clare in 13th century, have been in their Convent at Woodchester since 1860. Although essentially an enclosed and contemplative Order of prayer and meditation, they have undertaken many successful and relevant outreach apostolates in the local area - from running a school and orphanage in the early days, to 'taking in' laundry, running Work classes for local mill girls, and as a Guest House for working women. They live by Divine Providence. The community of Enclosed Franciscan Nuns was established by William Leigh in 1860. They resided at Summerwells House next to the Dominican Priory. In the first instance sixteen nuns formed the new foundation but gradually the numbers increased. During the next five years the house was extended as the community grew and in 1869, Charles Hansom designed a beautiful chapel.
They established an orphanage for girls in 1862. This was finally closed in 1927. It is of interest to note, that in the list of nuns and orphans taken from the 1881 Census, there were none from the local area suggesting the rather isolated nature of the community.


The Convent

Formerly Franciscan Convent, now Convent of Poor Clares. Early-mid C17 house at core with c1850 enlargement; convent buildings 1861-69 by Charles Hansom; c1870 guest house by Canon Scoles.
Coursed rubble limestone with ashlar dressings; ashlar chimneys and chapel vents; stone slate to chapel, plain concrete tile roofs otherwise. Chapel at south east end on upper floor above library and work rooms; main 3-storey convent block linking with 2-storey and attic house; guest house at north west end. Chapel: boldly buttressed walls on south east end and north east side, paired lancets to ground floor, 3-light pointed arched windows with trefoil tracery to chapel above. Rose window to south east gable end. Ante-chapel on south west side with attached stair hall has Hansom's characteristic spherical triangular window in gable. Large sacristy block runs to left with catslide to main chapel roof. Small gabled projections at north west end to side walls indicating position of choir gallery. Ridge-mounted fleche; chimney-like gable and ridge-mounted stone vents with slits and coped top. Main convent block: long block with central gabled side projections and 6 other side gables. Mixed mullioned and transomed and 2-light mullioned fenestration on south west side; more elaborate on north east with triple lancets to ground floor, paired 2-light mullioned casements to upper, and small attic lights in gables. Central porch on north east side has 2 pointed arches to ground floor. Timber clock turret at north west end of range with shaped louvres and pyramidal top. House: extensively altered in C19; 2 gables to south west side with scattered 2-light mullioned fenestration and indications of many altered openings with relieving arches. c1850 addition of one gable on north east side with canted 2-storey bay window and C19 pointed headed mullioned and transomed fenestration. Guest house: 2-storey porch with pointed arch; mullioned and transomed fenestration.
Interior of chapel: 5-bay panelled vaulted roof with arched trusses on corbels. Broad pointed sanctuary arch with triple attached columns and carved foliage capitals. Sanctuary has 1888 decoration by William Park of Preston. Finely carved reredos by R.J. Boulton has Saints in hooded niches and tabernacle. Attached marble columns to altar front with Nativity scene in relief. Two-bay arcade to ante-chapel having timber gallery. Stained glass by Warrington and Company. Formerly attached orphanage wing on south west side now demolished. The whole range appears especially impressive when viewed from opposite side of valley.

(W.J. Sheils, 'Woodchester' in V.C.H. Glos. xi, 1976, pp. 294-304 and D. Verey, Gloucestershire; The Cotswolds, 1979.)
The Relics of Woodchester

The Oxford Oratory has now catalogued the large collection of Relics given by the Poor Clares of Woodchester, another 150 or so reliquaries, containing between one and fifty-seven relics each. The slipper of Pio IX (as kissed by Mgr Talbot) is the most spectacular, but some of the prettier frames are now displayed in the Relic Chapel on the "relic of the month" shelf, as well as two round frames containing relics of some of the English Martyrs. Such relics are extremely rare. Here is the main collection displayed before we put them away in the cupboards on either side of the altar:

The library of the Poor Clares of Woodchester

Among the collection are works saved by nuns in the 18th Century when they were expelled from their convents in northern France during the revolution.

The printed books mainly date from the 16th to 18th Centuries, with some 19th Century items. Books printed in Douai and Rouen and other northern French towns in the 17th and 18th Centuries are well represented and in a number of cases are rare surviving examples of French provincial printing.

Among the manuscripts are devotional miscellanies written on topics including the Mass and other sacraments, with litanies, prayers, aspirations and meditations on biblical subjects and the liturgical year.

This historic collection of books and manuscripts has been donated by the nuns to the care of Durham University
Gloucestershire Echo Wednesday, 20 April 2011
Woodchester's Poor Clares are moving from Gloucestershire to Devon. Chapter closes on convent history as nuns leave area
Nuns are preparing to leave an historic Gloucestershire convent after 150 years.
Dwindling numbers mean the enclosed order of Poor Clares is moving from South Woodchester to Devon.
Founded by 16 volunteers in a farmhouse in 1860, there was still a full complement of 30 sisters in 1950 but by 1980 there were 25 and by 2000, 14 nuns.
Today there are five.
The convent had an orphanage until 1921 and was well known for making altar breads, or communion wafers, for more than 200 churches and convents.
Abbess Sister Irene Joseph said moving away was not easy but the convent, near Stroud, was too large for the remaining nuns. The group will move to another Poor Clare convent in Lynton.
"We feel we are called to a particular house," she said.
"There are 10 Poor Clare houses now and we are one big family.
"When I came here, the peace here was a calling from God. I thought I would end my days here.
"It is a huge wrench but I believe for some reason it is an intervention from God."
Sister Mary Therese was 24 when she arrived in 1950 as a novice and will turn 85 this year.
"I have always been happy here, even when I was miserable," she said. Parishioners are sad to see the sisters go.
"They don't go out to the world but they welcome the world in," said Deborah Everton-Wallach, who attends daily mass there.
"They have had a profound effect on my life – that they live a simple and fulfilling lives says something."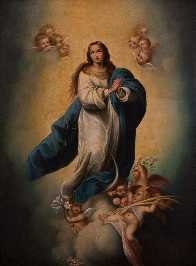 Si vous pouvez ajouter quoi que ce soit à cette page, contactez-moi - If there is anything you could add to this page, please contact me.